Nihon Akane" an Ancient Dyeing Technique
Outline
Tokushima is well known for its long tradition of Indigo Dyeing. But there is another lesser-known tradition of dyeing which dates all the way back to Ancient Japan. The "Akane" plants grows wild in and around Miyoshi City meaning that knowledge of this ancient method of dyeing still continues. During this experience you will see the fields where this unique plant is grown and have the opportunity to dye your own silk stole with the colors of Ancient Japan.
Background and Highlights
Until the arrival of the Black Ships to Japan almost 150 years ago, all dye was naturally produced. These dyes typically came from Indigo or Akane and the earliest records of Akane dye in Japan dates all the way back to the Yayoi Era (300 BC – 250 AD). This form of natural dye extracts the pigment using natural ingredients such as ash so that any wastewater can safely be disposed of as is.

These natural dyes may fade or discolor but they are far better for the environment compared to their synthetic counterparts. And experiencing the entirety of the dyeing process allows visitors a peek into traditions that have lasted in Japan for over 1,500 years.
| | |
| --- | --- |
| Course Number | SKU010 |
| Season Available | All Year(Unavailable during New Year Holiday) |
| Sign-Up Date | At least 3 days prior |
| Length of Tour | 10:00~14:00 |
| Meeting Place | JR Ikeda Station |
Guide Information
Name: Yūki Bandō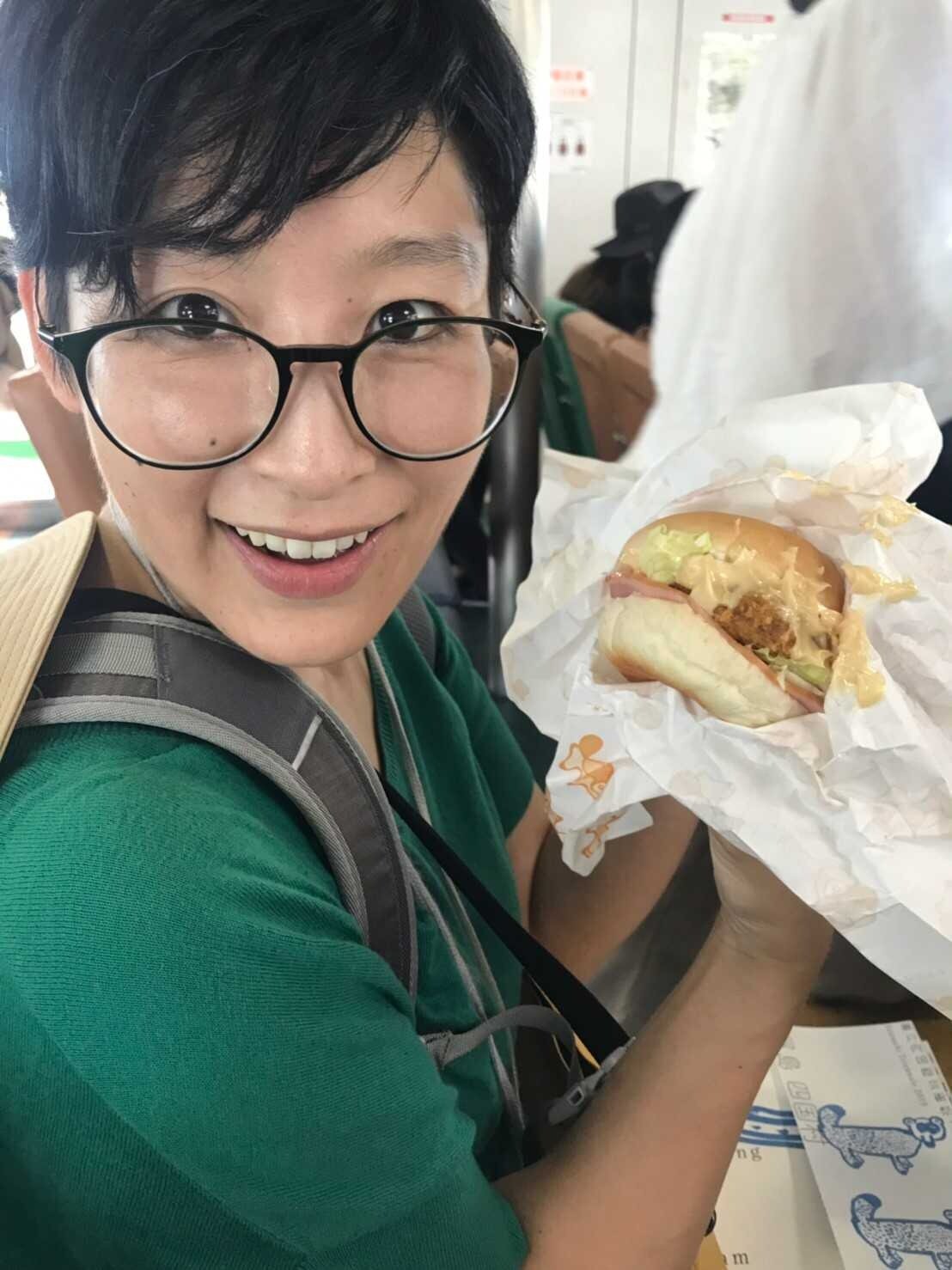 Yūki was born and raised in Tokushima Prefecture and is a nationally licensed English guide as well as a Kagawa Setouchi regional interpreter and guide.
As a Tokushima native, Yūki has enjoyed many experiences across the prefecture and has served as a member of Tokushima City's magazine since graduating from university. Currently, Yūki is an active writer, producing articles in both Japanese and English as well as a photo writer for Setouchi Finder. Keeping in line with her roots, Yūki also contributes to various Tokushima related media outlets such as "AWAODORI PRESS", "Awa Raku," and "Awa Odori" magazines. Yūki was even involved with the production of an "udon DVD" about the beloved noodles of Kagawa Prefecture.
Yūki has also long been interested in the Eighty-Eight Temple Shikoku Pilgrimage since her youth and has completed the complete pilgrimage circuit twice. She is currently going for a third time with her six-year-old daughter.
​
Yūki has held a passion for Tokushima nightlife since her college days and considers herself to be true fan of Tokushima's unique cuisine and specialty alcohol products and loves to casually share this love of the area with guests to the area and has a knack for explaining what makes Tokushima, and its cuisine, so special here on Shikoku.
Yūki also has experience guiding people around the Setō Inland Sea region visiting the various islands there including, Teshima, Inujima, Shōdoshima, Ogijima, Megijima, Oshima, Honjima, and Takami. She also served as an official tour guide during the 2019 Setouchi Triennale and will also serve as a guide for the 2022 season.
Itinerary
| | |
| --- | --- |
| Transportation | Taxi |
| Number of Paticipants | 2~10 |
| Included Meal | lunch |
| Min. Number of Participants | 2 |
| Guide | Guided Tour |
| Tour Conductor | Yuki Bando or other |
| Price per Person | 2people: ¥30,000 /3 to 10: ¥20,000 / |
| Price Include | The Akane dyeing experience,lunch and beverage、stole, consumption tax |
| Payment Method | Credit Card(VISA・MASTER・JTB) |
| Cancellation Policy | 3 days prior 20%/ day of 50%/ After Start of Tour or no show 100% |
| Regarding the Corona Virus | All preventative measures with regards to the Corona Virus are in place, we ask that you please conform to all regulations aimed at preventing the further spread of the virus. |