Iwadofu: Eating like a Local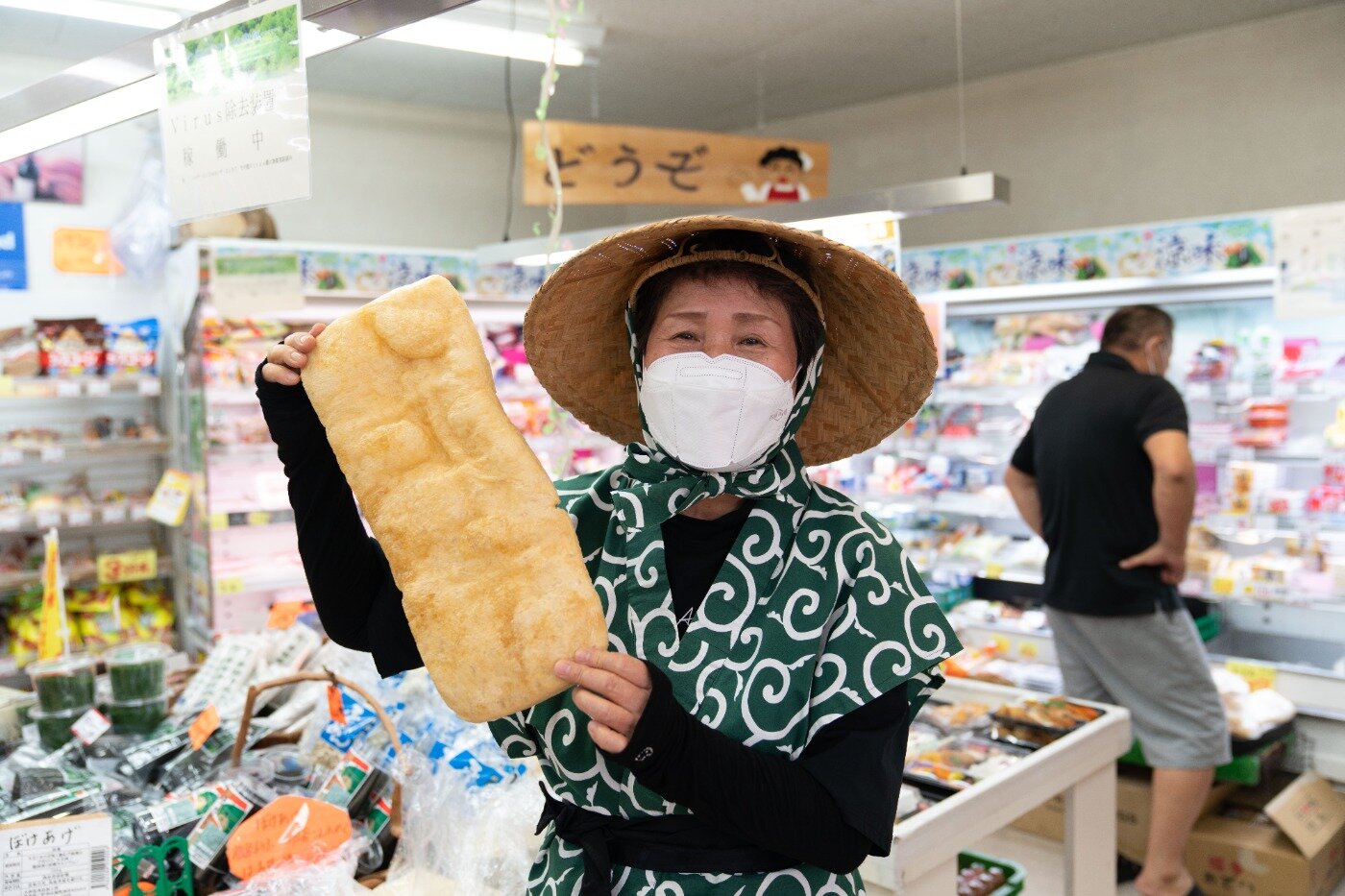 Outline
The towering mountains and brilliant green rivers are a common sight for the locals that call the Ōboke Gorge home. And to fuel this simpler lifestyle local communities have worked with the land to develop their own unique mountain cuisine. During this experience you'll be able to help prepare as well as sample dishes that have sustained the locals for hundreds of years.
Background and Highlights
The ruggedly beautiful slopes and peaks of the Iya Valley are responsible for the creation of one of the region's most iconic dishes "Iwadofu." Compared to the silky and delicate tastes and textures of mainstream tofu, Iwadofu (literally "stone-tofu) is dried in the clear mountain air resulting in a tofu that is dense, rich, and at roughly 800 grams per serving (twice the size of normal tofu) earning this hearty dish the nickname of "the meat from the field."

Originally this "meat" had to be transported by hand in wicker baskets along haphazard mountain trails so resilience even for tofu was a requirement. And while the need to move these blocks of tofu by hand no longer exists, the locals still insist on making and sharing this beloved dish.

| | |
| --- | --- |
| Course Number | SKU0011 |
| Season Available | All Year(Unavailable during New Year Holiday) |
| Sign-Up Date | At least 3 days prior |
| Length of Tour | 9:00~13:00 |
| Meeting Place | JR Ikeda Station |
Guide Information
Name: Yūki Bandō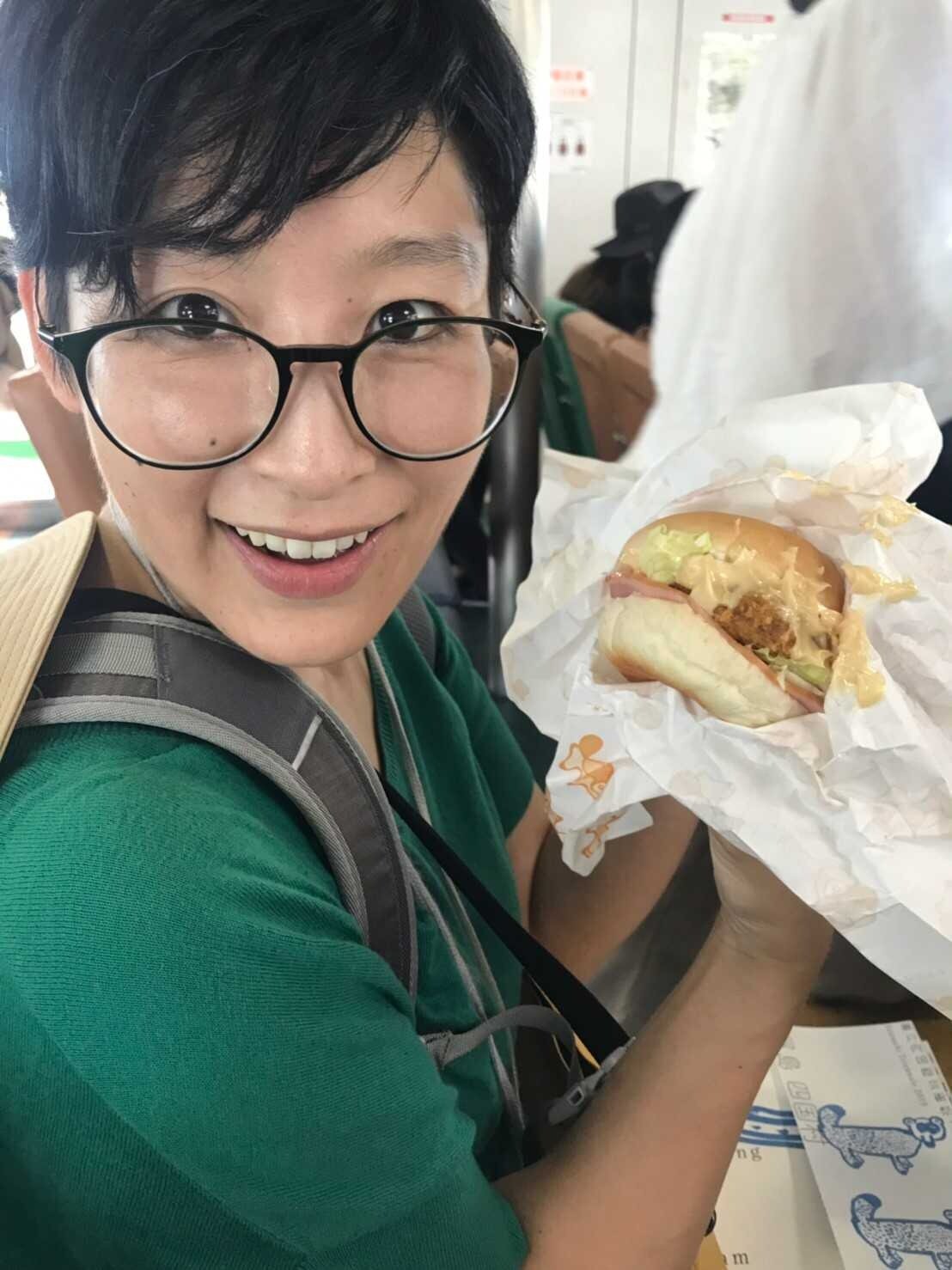 Yūki was born and raised in Tokushima Prefecture and is a nationally licensed English guide as well as a Kagawa Setouchi regional interpreter and guide.
As a Tokushima native, Yūki has enjoyed many experiences across the prefecture and has served as a member of Tokushima City's magazine since graduating from university. Currently, Yūki is an active writer, producing articles in both Japanese and English as well as a photo writer for Setouchi Finder. Keeping in line with her roots, Yūki also contributes to various Tokushima related media outlets such as "AWAODORI PRESS", "Awa Raku," and "Awa Odori" magazines. Yūki was even involved with the production of an "udon DVD" about the beloved noodles of Kagawa Prefecture.
Yūki has also long been interested in the Eighty-Eight Temple Shikoku Pilgrimage since her youth and has completed the complete pilgrimage circuit twice. She is currently going for a third time with her six-year-old daughter.
​
Yūki has held a passion for Tokushima nightlife since her college days and considers herself to be true fan of Tokushima's unique cuisine and specialty alcohol products and loves to casually share this love of the area with guests to the area and has a knack for explaining what makes Tokushima, and its cuisine, so special here on Shikoku.
Yūki also has experience guiding people around the Setō Inland Sea region visiting the various islands there including, Teshima, Inujima, Shōdoshima, Ogijima, Megijima, Oshima, Honjima, and Takami. She also served as an official tour guide during the 2019 Setouchi Triennale and will also serve as a guide for the 2022 season.
Itinerary
| | |
| --- | --- |
| Transportation | Taxi |
| Number of Paticipants | 2~10 |
| Included Meal | none |
| Min. Number of Participants | 2 |
| Guide | Guided Tour |
| Tour Conductor | Yuki Bando |
| Price per Person | 2people: ¥30,000 /3 to 8: ¥18,000 /8 to: ¥12,000 |
| Price Include | Iwadofu making lesson, lunch and beverage, consumption tax, transportation fee, guide fee, guide fee |
| Payment Method | Credit Card(VISA・MASTER・JTB) |
| Cancellation Policy | 3 days prior 20%/ day of 50%/ After Start of Tour or no show 100% |
| Regarding the Corona Virus | All preventative measures with regards to the Corona Virus are in place, we ask that you please conform to all regulations aimed at preventing the further spread of the virus. |